Apartments & Holiday houses
Holiday house La Chiesa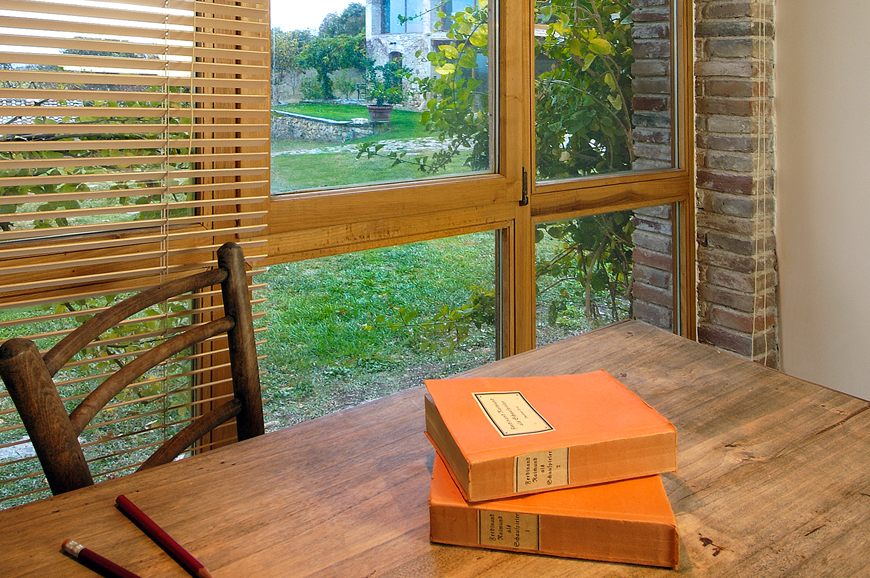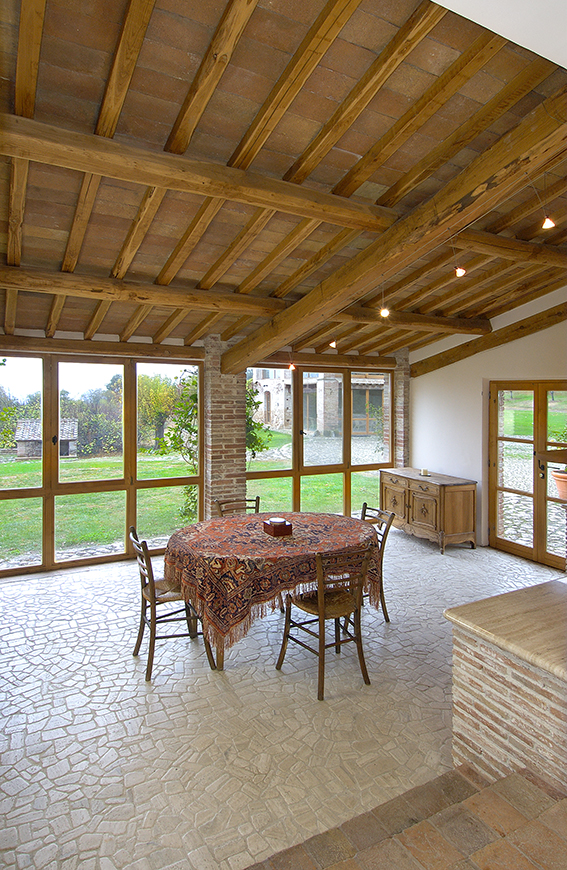 Prices
From € 250,00 / night
From € 1500,00 / week
At least 3 nights
Description
Holiday home of 110 m2
for 5 persons
two floors

The former pilgrimage church with a small belfry has been transformed into a comfortable holiday home. The three large oil paintings in the 17th century altarpiece bear witness to its original character.
Today, the holiday house has two floors, two bedrooms with space to sleep five, a living room, fully equipped kitchen, a bathroom featuring a spa bath as well as a small bathroom on the ground floor.
Many fruit trees, the four olive trees, the vineyard, the pool (fed by the ancient mineral water spring) and the romantic hiking trails, including the Roman path which is always under threat of becoming overgrown.
PRIVATE LAKE FOR SWIMMING AND SAUNA
Our guests can bathe in the refreshing natural lake, which is part of the property.
Close at hand is a natural stone sauna. € 15,00 / session
Amenities
Kitchen with stove
2 full bathrooms
Wirlpool
Panoramic view of the surrounding area
Rooms cleaned / 3 days
Parking
Private lake for swimming
Sauna
Free Wi-Fi