Amelia/Terni  •  Orvieto  •  Todi  •  Bomarzo  •  Viterbo  •  Perugia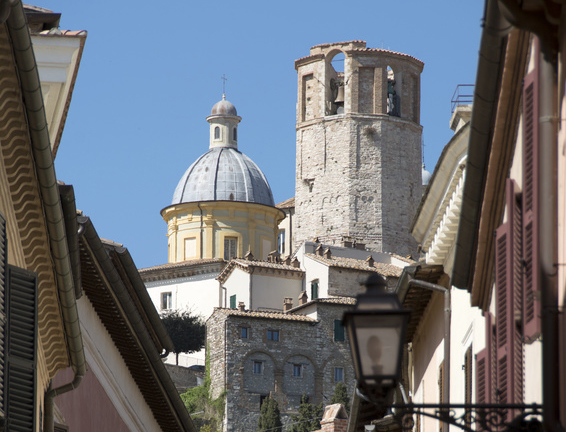 San Pancrazio in Amelia / Terni
San Pancrazio is located in Umbria, the heart of Italy. Indeed, since its founding, the region has played a vital role as a hub for people, ideas and cultures. Thanks to an efficient transport network, it can be reached quickly from anywhere. The region is so small that nothing is ever very far away. Only 10 km away from San Pancrazio is the small town of Amelia, known as Ameria in ancient times. It was founded as early as 1135 BC making it far older even than Rome. The city wall of polygonal blocks has been standing for over 2700 years. A picturesque town, it is also invaluable when shopping for your daily needs on San Pancrazio.
We would like to draw your attention to four treasures:
Park of the monsters
20 km from San Pancrazio.
This enchanting park of 24 Giulia Farnese stone grotesques of mythology and fantasy is unique in the world. In 1552, mourning for his deceased wife, Prince Piero Francesco Orsini, known as "Vicino", commissioned its construction out of his "broken heart".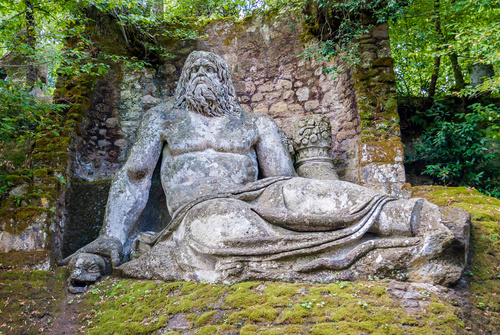 Todi
60 km from San Pancrazio.
Legend has it that Todi was founded on the site where aneagle had discarded the tablecloth of the last supper. Hence the coat of arms displaying an eagle clutchinga cloth in its claws. The "Tempio della Consolzione" is of rare harmony and beauty as is the Piazza del Popolo featuring a wide staircase leading upwards to its cathedral.
Orvieto
35 km from San Pancrazio.
There are islands without sea of which Orvieto is one. At thirty meters above sea level the city, founded by the Etruscans, stretches out on the flat summit of a butte of volcanic rock. Among the abundance of important monuments its cathedral takes first place. Even the term "ingenious" is grievously lacking – this cathedral is one of Italy's most beautiful cathedrals for its imposing façade and the magnificent, peace inducing beauty of the church's interior.
Viterbo
Located 48 km from San Pancrazio.
Photo: Crypt of San Pietro
Perugia
La metropoli dell'Umbria. Una città da mangiare. Perché da qui arrivano i famosi baci argentati confezionati, i baci di cioccolato, che vengono regalati alle amanti. Perugia, la città etrusca Perusia, dove prosperano affari e cultura.